Pedro's Moving Services is the smart choice for first-rate moving services in San Francisco, Hillsborough, Mountain View, Woodside, Piedmont, Danville, San Ramon, Tiburon, Walnut Creek, Sacramento, and Los Angeles. Our moving team is honest, strong, and excited to help you with your next move in Northern California, and will help you move to wherever you are going to. You can always count on us to have you packed up and moving forward quickly and carefully. Our job is to make moving simple and as enjoyable as possible for you. From our excellent customer service to our quick and proper moving techniques, we're confident you will be thrilled with your moving experience.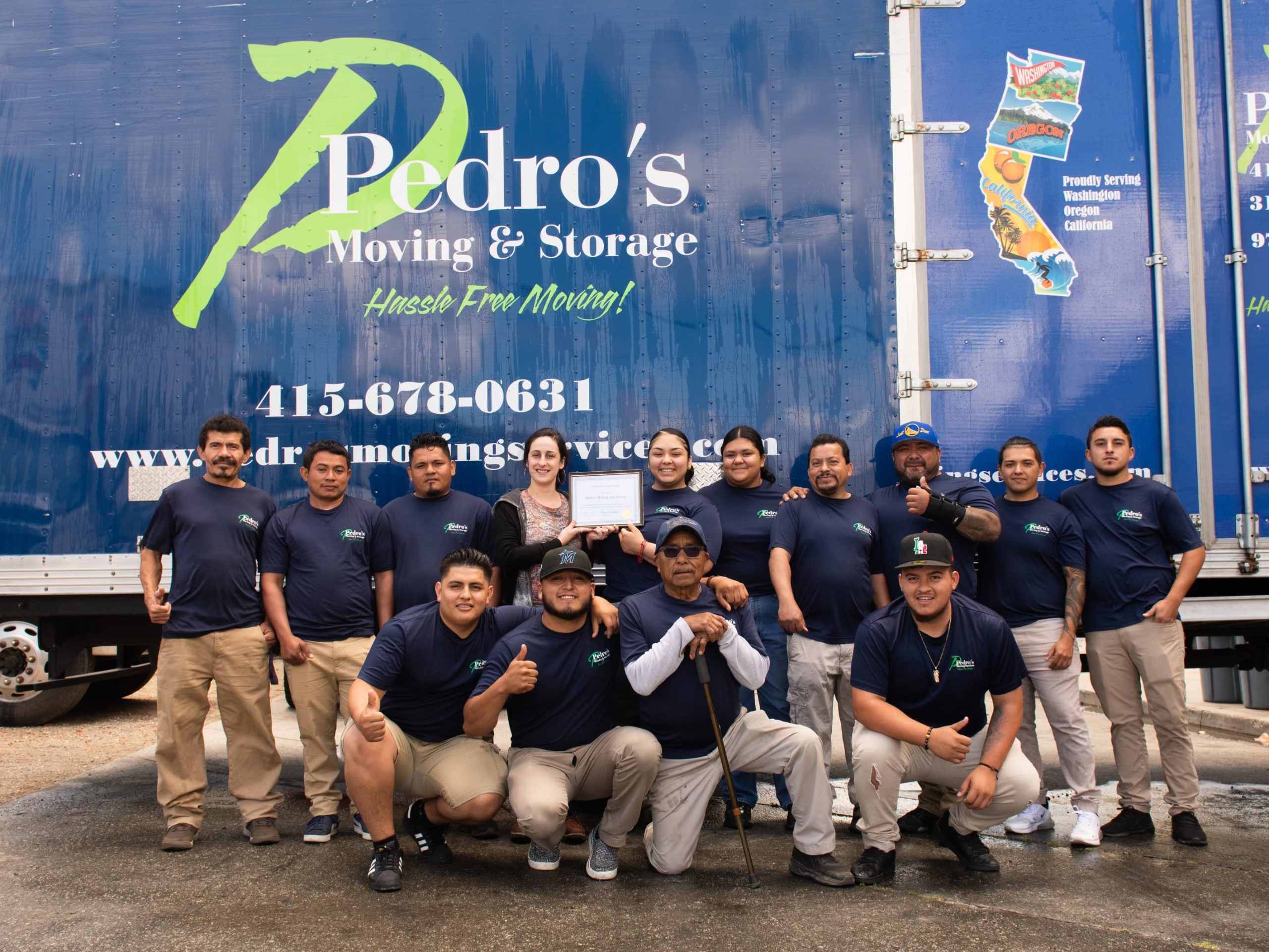 happy customers

Grateful isn't a strong enough word for how I feel about Pedro's Moving Company. Less than a week ago I wasn't sure how I was going to move my family, which includes plenty of furniture and lots of stuff, across the bay. I called on Tuesday and spoke with Pedro. He said they were available to move us just a few days later on Friday, explained how it all worked and reassured me everything would be handled in the most professional way. I went to their website and easily filled out the information they needed and he sent exactly what I needed!

Pedro and his team helped my boyfriend and I move from Palo Alto into a new condominium in San Francisco this past weekend. The movers were extremely fast, hard-working, polite, and careful to abide by all of our new condominium's move-in policies (of which there were many). We could not have been more satisfied with our move! Pedro was very helpful and quick to get me all of the paperwork and insurance documents needed over email before the move. We would gladly use Pedro's Moving Services again!

We just did a last second huge office move with Pedro's. And, other than a little confusion up front with scheduling and another admin issue (see my update below), the actual move was very smooth and the guys we worked with were all careful, energetic, and extremely pleasant. Most of the crew was bilingual, so there were never any communication issues. They were thorough and willing to work with our plans and needs. I'd definitely hire them again.