Grateful isn't a strong enough word for how I feel about Pedro's Moving Company. Less than a week ago I wasn't sure how I was going to move my family, which includes plenty of furniture and lots of stuff, across the bay. I called on Tuesday and spoke with Pedro. He said they were available to move us just a few days later on Friday, explained how it all worked and reassured me everything would be handled in the most professional way. I went to their website and easily filled out the information they needed and he sent exactly what I needed!

Pedro and his team helped my boyfriend and I move from Palo Alto into a new condominium in San Francisco this past weekend. The movers were extremely fast, hard-working, polite, and careful to abide by all of our new condominium's move-in policies (of which there were many). We could not have been more satisfied with our move! Pedro was very helpful and quick to get me all of the paperwork and insurance documents needed over email before the move. We would gladly use Pedro's Moving Services again!

First time I've used a full service mover. They were very responsive and returned quote. However, the quotes keep changing as we've already committed and in mid move. I can understand changing some after physically seeing the amount that has to move but it was multiple times and incorrect ones sent and in the end the price was much higher than the owner (Pedro himself had personally quoted and told me verbally and by text) told me it would be.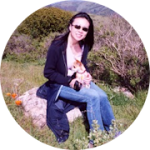 We just did a last second huge office move with Pedro's. And, other than a little confusion up front with scheduling and another admin issue (see my update below), the actual move was very smooth and the guys we worked with were all careful, energetic, and extremely pleasant. Most of the crew was bilingual, so there were never any communication issues. They were thorough and willing to work with our plans and needs. I'd definitely hire them again.

We used Pedro's Moving Service to move my bosses home and storage unit from San Bruno to Petaluma. The walk through with the owner Pedro was very professional and the pricing was better than other companies I interviewed. The guys that showed up on the day of the move were energetic and hard working. It was a long HOT day and they did a GREAT job. If we ever need a moving company again in the future Pedro's will be who I will call!

Pedro and his guys were great. They waited for me once for almost two hours because I had a breakdown with my U-Haul truck, and didn't charge me for the full time which was really nice of him, and then when moving into my apartment they did a great job. Every time I tried to help out, someone else came by and was on the spot to do it for me. It made moving in really stress free and really quick and no damage to my furniture. They also didn't do any of these charges you get with other companies for stairs or elevators or the hundred other ways other companies will try to inflate their bills. When I had problems with my bank getting the money to pay them, Pedro was really understanding and patient. I wouldn't hesitate to recommend these guys to anyone in the area.

Pedro's crew did an excellent job moving, they were fast, friendly and efficient. Unfortunately they forgot some items in their truck (2 tennis rackets and mats) that later they lost them. I've never got reimbursed despite several attempts and agreeing with them. That made the overall experience less good.

Pedro and his team are the hardest working guys in the moving business. Pedro came in to take a video with an iPad to catalog our house, rather than other movers who wasted time with clipboards, etc. And his estimate was 60-70% of the competition. His guys showed up on move day with a team of 6 to move our tightly packed house and storage unit, and completed the whole job in a day, on budget. We've been unpacking now for a week, which is always the hard part of moving, but I'd recommend Pedro to anyone.

Was in a crisis mode at work. We needed to do a last minute move and our building was very picky about insurance requirements. Robin was incredibly helpful and responsive throughout the whole process and truly saved the day. Mario and Guillermo, the two who were dispatched for the move, were attentive and thorough. Moves are never fun or easy but Pedro's moving made it as painless as possible!

Extremely professional, fast-paced, and friendly. The price they quoted me over the phone was the price they charged me. I highly recommend Pedro's Moving Services.

Still the greatest moving service ever in norther California! Fair and priced well!

The crew did such an amazing job!!!! I'm so grateful. They were very professional, polite and patient. I will definitely recommend this company. Great job guys!!! Keep up the e good work!!