Fully Licensed and Insured
$5 Million Umbrella Coverage
Our Employees Are Fully Covered by Workers' Compensation
Pedro's Moving Services provides some of the most comprehensive insurance plans around, including the following:
$1,000,000 Liability Coverage
$1,000,000 General Liability
$1,000,000 Workers' Comp Coverage
$200,000 Cargo Insurance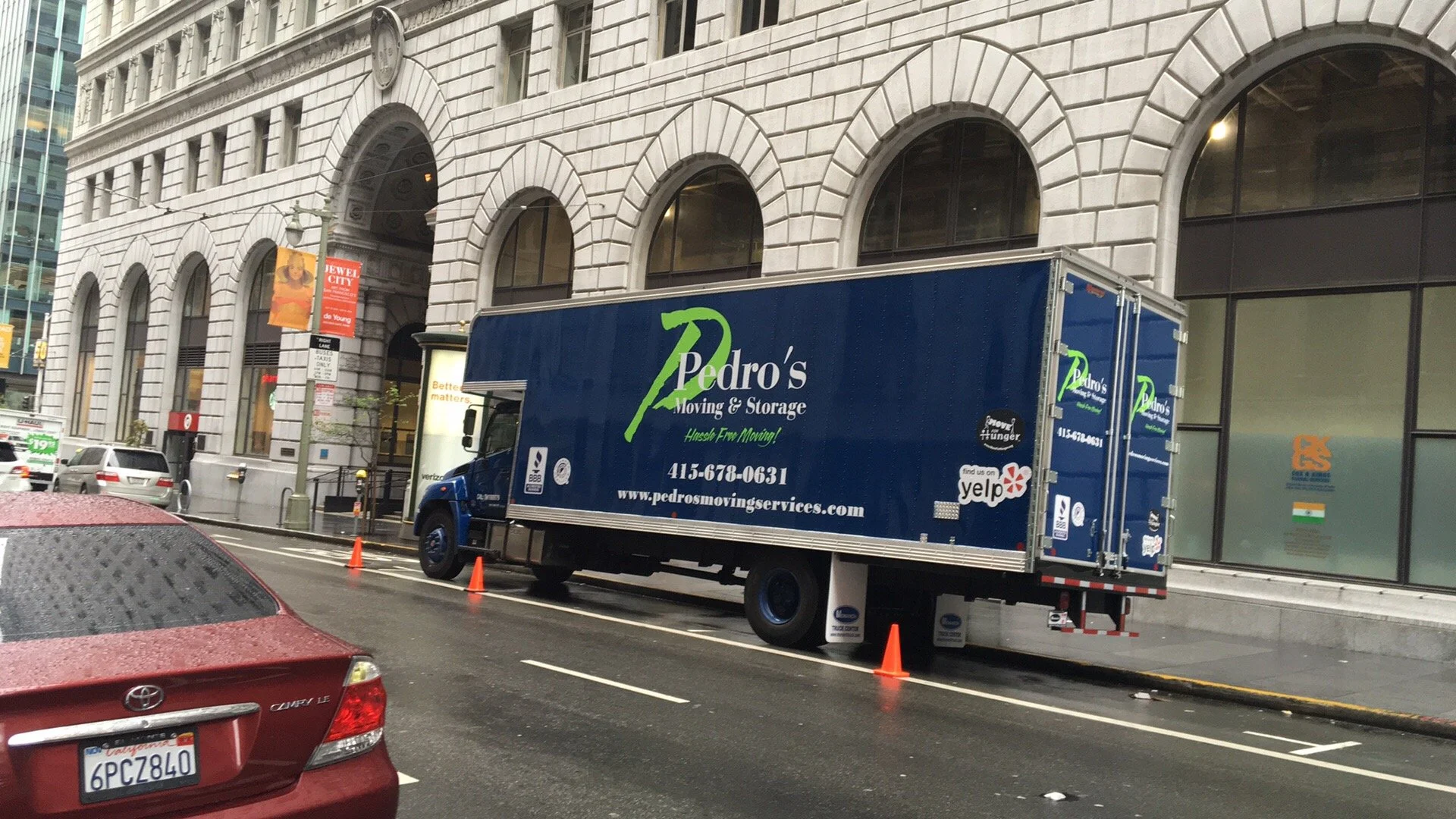 Corporate Relocation Movers
Is your business expanding, and are you quickly running out of work space? Pedro's Moving Services can transport your business into a new office space!
From a one-person office to an entire floor or more, we have your move under control. We work closely with office managers and building staff to ensure all electronics, furniture, boxed paperwork, cabinetry and the remainders are safely and properly relocated to your new space.
We even provide all the necessary insurance and documentation that the building requires. We understand moving an entire office can be stressful and could cut down employee productivity. Pedro's Services can save you and your employees the time and energy from packing up all your equipment by doing it for you. With our help, there's no reason for any downtime to occur.
Corporate Relocation Services Across San Francisco, San Jose, Oakland, Palo Alto, San Rafael, Danville, Mill Valley, CA & Beyond!